She is the creator of 
Sailor Moon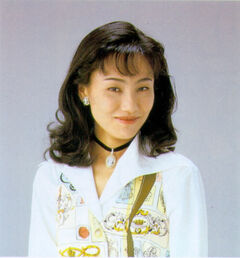 About
She has assisted with almost all of the incarnations of Sailor Moon. She named Usagi's immediate family after her own; her parents are Kenji and Ikuko, and she has one sibling, a younger brother called Shingo.
Pen Name
Sumire Shirobara
DOB
March 15, 1967 in Kofu, Yamanashi, Japan
Occupation
Manga Artist
Writer
Height
160 cm
Blood Type
A
IMDb
Naoko Takeuchi
Images
Ad blocker interference detected!
Wikia is a free-to-use site that makes money from advertising. We have a modified experience for viewers using ad blockers

Wikia is not accessible if you've made further modifications. Remove the custom ad blocker rule(s) and the page will load as expected.