The planetary symbol of the
Sailor Senshi
 was usually the astronomical symbol of their planet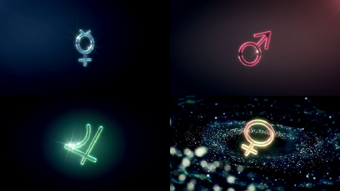 Description
It would appear on their forehead when they awakened to their true destiny as Sailor Senshi, or when they performed feats of great power. It was also used as a motif on their magical items, such as their transformation pens.
Sailor Moon's planetary symbol, the golden crescent moon, was worn by all members of the Moon Kingdom. Sailor V, as the decoy Moon Princess, also used the crescent-moon mark.
Nemesis' planetary symbol, being the opposite of the Moon Kingdom, was the upside-down black crescent moon on the foreheads.
Facts
Although Tuxedo Mask was considered to represent the planet Earth, he never used its symbol
Images
Moon 
Mercury 
Mars 
Jupiter 
Venus 
Pluto 
Black Moon
Neptune 
Uranus 
Saturn 
Ad blocker interference detected!
Wikia is a free-to-use site that makes money from advertising. We have a modified experience for viewers using ad blockers

Wikia is not accessible if you've made further modifications. Remove the custom ad blocker rule(s) and the page will load as expected.