A new Sailor Moon anime made for the 20th anniversary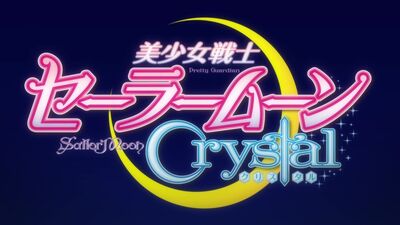 Overview
Sailor Moon Crystal is not a remake of the iconic and much-beloved original 90s anime. Instead, Toei Animation considers it a reboot.
Usagi Tsukino is chosen to be a guardian of justice and is sent on a quest to locate a Silver Crystal before the Dark Kingdom invades the Earth.
Running Time
Approximately 25 mins each
Total Number of Episodes
50
Cast
For the complete list of characters here
English Dub
For the English dub cast see here
Crew
For the complete list see here
Main Staff
Episodes
See the full list of episodes here
Season 1
Season 2
Season 3
Season 4
Merchandise
See the main article here
Facts
Images
Wallpapers
Sailor Senshi Designs
Sailor Senshi Designs (2) 
Other Designs 
Promo Pics 
Other 
Ad blocker interference detected!
Wikia is a free-to-use site that makes money from advertising. We have a modified experience for viewers using ad blockers

Wikia is not accessible if you've made further modifications. Remove the custom ad blocker rule(s) and the page will load as expected.